Contact
Where to find us?
The company is located in Vestec u Prahy, just a few miles from Prague in the direction of Benešov. Here you will find both our main office and our production hall. For the first contact with our firm please contact our sales department.
JIVA-JIRÁK spol. s r.o.
K Jahodárn? 170, Vestec u Prahy, 252 42 Jesenice Post Office
Telefon: 241 931 828
Fax: 241 932 062
E-mail: info@jiva.cz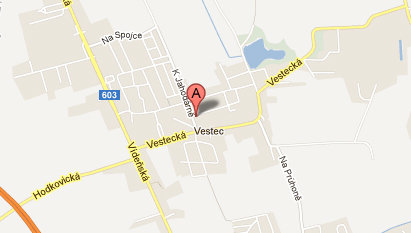 Contact form
Contact us
[contact-form-7 id="615″]
Ekonomický úsek
Renata Nádvorníková

Officer of Sales Department, Vedoucí ekonomického oddělení
Managament
Nákup
Owners
Václav Jirák

Václav Jirák ml.


Ladislav Jirák

Production

Bc. Roman Jirka

Head of Construction
Purchase
Michal Barták

Manager of purchase
Service
Report of service calls



Technical division
Our company works to ISO quality standards and the ?SN EN ISO 9001:2009 standard, certificate registration number 04.956.650 from 23.6.2011., which imposes a duty to ascertain customers' satisfaction with our services. That's why we would like to ask you to rate our activities by filling out this questionnaire. Please give any additional comments on a separate attachment. We thank you in advance for taking the time to make this evaluation, which will only be used for our needs in order to improve our services for you and other customers. After completing the questionnaire please send it back to the company's address or by fax on 241 932 062 or by e-mail to info@jiva.cz